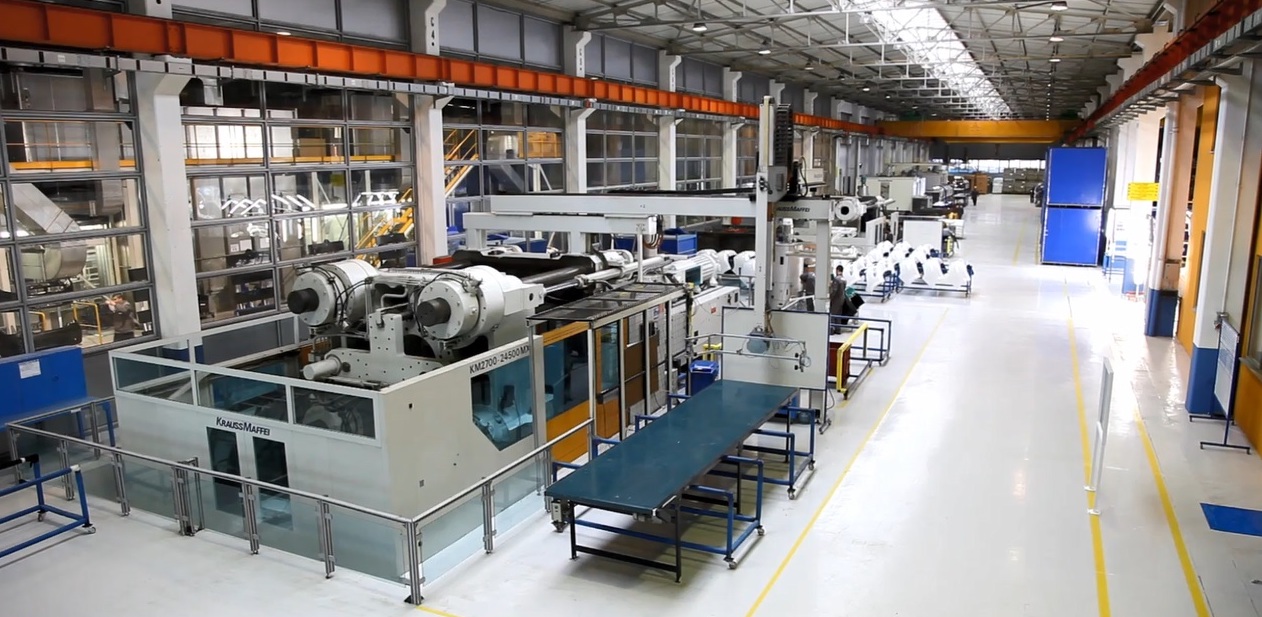 A-plas one of main manufacturing method is injection molding with more than  58 machines from 110 Tons to 3200 Tons clamping force in all plants.  A-plas injection molding operations based on the concept of mixture of automation & traditional ways.
We use the latest technology including Co-injecting (two shot) , sequential injection systems, kissler inmould pressure monitoring systems, 6 axis robotic part removal, handling, gate cutting, flaming systems..
As you will see from the Products Section, A-plas molding solutions consists of a wire range of products from Bumpers to clips, Battery Trays to Fuel Filler Caps, Body Side Moldings to Ashtrays & others.
As a result of such variety A-plas has the ability to process wide range of materials from PPS to LFT's, PA 6/66 to PC+ABS, PPO to LCP and commodities..